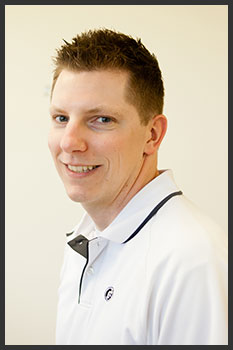 David Fausone, PT, DPT, OMPT, CAFS, CCI
David joined Bone & Joint Physical Therapy in 2001 as a Physical Therapy Technician and student. He has been a licensed Physical Therapist since 2003. He is a graduate of Oakland University and holds a Bachelors Degree in Health Sciences as well as Masters and Doctoral Degrees in Physical Therapy. David has also completed a graduate certificate specialization in Orthopedic Manual Physical Therapy (OMPT) at Oakland University. David's training has included a two-year residency program with special instruction from world renowned Physiotherapist Olaf Evjenth of Norway, where he was instructed in advanced evaluative procedures as well as spine and extremity manipulation techniques. He has presented original research on Total Knee Arthroplasty at the 2003 Michigan Physical Therapy Association Conference.
In addition to functioning as a physical therapist and clinic director at Bone & Joint Physical Therapy he is also an instructor in the program in Physical Therapy at Oakland University as well as the Baker College of Auburn Hills Physical Therapist Assistant program. David is certified in level 1 Myofascial Release, Functional Dry Needling, Selective Functional Movement Assessment, Kinesio Taping and Applied Functional Sciences. David is a member of the American Physical Therapy Association, the Michigan Physical Therapy Association, the American Academy of Orthopedic Manual Physical Therapists and is an APTA Credentialed Clinical Instructor.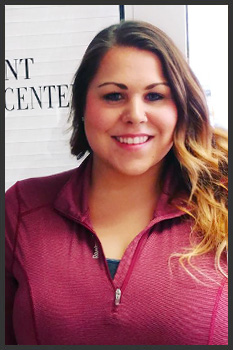 Nicole Tallmadge, PTA
Nicole joined the Bone & Joint Physical Therapy Team in May 2016 during her final clinical internship with Baker College of Flint. Following graduation and successful completion of her state licensure she returned as a staff member. Prior to completing the Physical Therapist Assistant program, she had 6 years of experience in the health care field as a Certified Nurse's Aide at Medilodge of Saint Clair and Marwood skilled nursing facility in Port Huron.
Through her work at Bone & Joint Physical Therapy Nicole has gained vast knowledge of post-operative joint replacement rehabilitation and spine dysfunction. She is certified in Hawk Grips IASTM. She plans to pursue continuing education in Kinesio Taping, Applied Functional Sciences and Women's Health.